Saving the Planet
Starts with You
Become Carbon Neutral in 2023
Climate change
How can I help?
Increased Carbon Dioxide & Greenhouse Gases (CO₂e) are the biggest cause of Global Warming on our Planet.

Everything you do - what you buy, eat and where you go, adds to the amount of CO₂e produced, adding to Global Warming.

By Offsetting your Carbon Footprint - with projects to remove CO₂e from the atmosphere, you can balance out your emissions to become what is known as Carbon Neutral.
Become Carbon Neutral
Offset your Carbon Emissions
We fund projects in Britain and around the world to reduce the amount of CO₂e in the earths atmosphere.
We believe planting trees are the most sustainable way to do this, as forest projects absorb CO₂, refract the earths heat as well as having a positive impact on wildlife, ecology and biodiversity.
Offset Business Emissions Now
Our projects focus on tree planting to remove Co₂ in britain and around the world
Become a Carbon Neutral Business
Trusted by Over 1000 Customers in 2022
Trusted by some of the largest brands in the UK, across all sectors.
Calculate, Offset and Certify your Business as Carbon Neutral in as little as 4 weeks.
Learn More for Businesses
As Seen On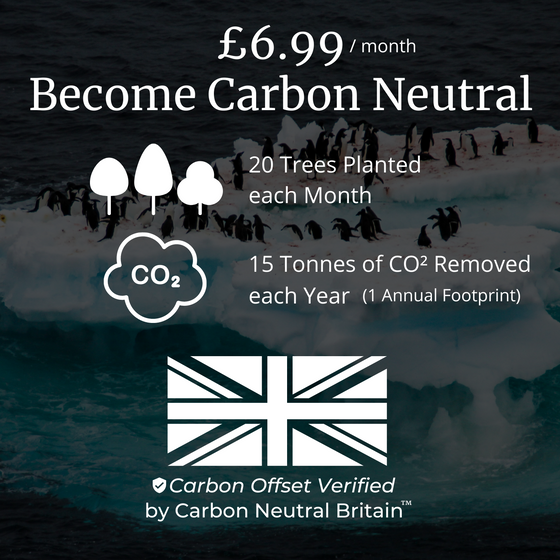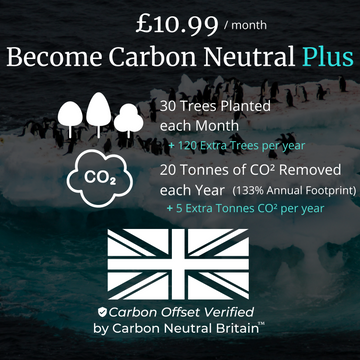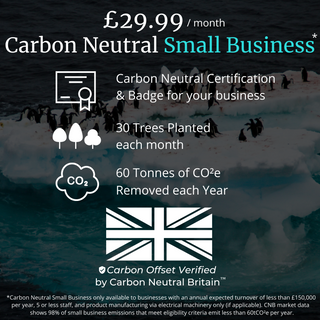 Personal Subscription options
Become a Carbon Neutral Individual
Want to make a difference yourself? For £6.99 - each month you can offset 1.25 tonnes of CO2e and plant 20 trees - offsetting more than the UK average personal carbon footprint. Saving the world starts with you.
Learn More for Individuals